Welcome to Luminous Writers!
27th Sept Training- Registration is now open!  The High Season is Here!
The basic package for all beginners include:
Article Writing:Ksh. Ksh.3000
Copywriting:  Ksh. Ksh. 3000
Cold pitching: Free  for only those who will pay for article writing and copywriting @Ksh. 6000
The training will begin on Monday.
Dear Aspiring Freelancer!
At Luminous Writers Training Hub, we shape destinies of our esteemed trainees
NB/ None of my successful trainees ends up jobless; being a competent and a consistent writer, you are a hotcake in the writing industry!
Training Duration
Two Weeks

Monday to Saturday from 9:00 AM -7:00 PM

You must be available at least 3 hours of choice every day
Method of Training
We use the online platform to reach all our potential trainees across the globe! This mode has been very effective since I offer a one on one online contact!
We use:
The three methods have proven effective in terms of time, cost, and achievement of a high level of skills.
Certification
✅I certify all my trainees with a certificate of completion at the end of the course! 🎓
Basic package Courses 
Article and SEO Writing @ Ksh.3000  Read more
Copywriting @Ksh. 3000
Cold pitching free if you take the basic package @Ksh.6000♦
Note that the basic package will go for  Ksh. 6000 plus a free cold pitching course. For each of these courses: Ksh. 3000). The registration is ongoing. Take advantage of this opportunity,  be among the successful and highly paid writers. We will ensure that you will start working immediately after the training by connecting you to reliable job providers. Be sure to get that in a matter of 7 to 14 days. 
Special Courses
Business plans & Company profile @Ksh.8,000

Cold pitching @ 2000- The course is a perfect guide for the experienced writers to pitch for clients both locally and internationally. Importantly, we connect you to the first client ASAP after the course.

E-book writing and monetization @8,000.  Read more

Short English course (Gain strong command of the English language both in writing and speaking) @Ksh. 15,000

Copywriting @3000. Read more
Creative Writing (fiction & non fiction): Novels, poems,short stories etc @Ksh.15,000
Bonus
-Free Grammarly Checker, Free plagiarism tools
Our Team
Nicholas N N- IT Expert
About the Founder and Trainer
I am Irene W. Kinuthia, an online writing tutor and researcher. I am also an author of two books: "The Awesome Presence of God" and "Poverty Landed me to my Present Goldmine." I am a graduate in English and Literature (B.ed-Arts, K.U). Being a qualified teacher, I am passionate about imparting knowledge in a vast area of knowledge.
Writing is a very interesting area where some write out of passion, some to express their feelings while some, write for money. The good news is that out of the three, you can earn through writing.
I started writing in 2011 back in campus when I learnt the skill. For the first three years, I enjoyed earning cash through various writing accounts such as iwriter.com, Zerys.com, and essay.net. With time, I realized I could go a step higher. To cut short… I started getting direct clients from all corners of the world where my income grew beyond my mere expectations. After graduation, I could not accept any employment proposal since the salary was a way too low in comparison to what I was making at the comfort of my couch. (To get my full success story, get my E-book, "Poverty Landed me to my Present Goldmine." See my Story.
With time, I learnt the power in enlightening others! In 2017 Dec, I decided to start a training hub to motivate people to start an online writing job, which could fetch them money. This turned out to be an awesome opportunity for students, stay at home moms, unemployed, a side hustle for the employed and a good arena for young people to create employment right from home
Interestingly, in a span of one year, I have been able to train 1686 successful writers who are doing extremely well in the industry. I am often captivated by their progress when I come to learn that some have become employers in the writing industry. I have come to believe that whatever the mind perceives, it can achieve!
In a nutshell, nothing is impossible, everything is reachable. The question is, are you willing? I know you are here because you are saying a big "YES!" Stick around, I will mentor you to get there!

Basic Requirements for this Course
The will-power to achieve through patience, determination and have a teachable spirit
Have a good command in English and be willing to get better
At least have gone through High School successfully
A computer/ laptop
Good internet connection
The training fee of:
– Ksh. 6,000 for both copywriting and article writing plus cold pitching
– Ksh. 3,000 for copywriting alone
-Ksh. 3,000 for Article alone
-Ksh. 2,000 for cold pitching alone
-Ksh. 4,000 for Basic English Skills 

-Ksh. 8,000 for Business related projects: business plans and company profiles

-eBook writing @Ksh.5,000
With the six, I shall be able to mentor you and to see you maneuver skillfully in this industry!
Questions in your Mind!
How sure am I that this is not a Scam?
I always feel you when it comes to trusting anyone with your savings. I am also aware of the scams existing in the virtual market. However, I want to give you a disclaimer- how will you expect someone to trust you with their assignments that have deadlines, yet you cannot trust them with your money? In simple terms, you have to build your trust, for you to be trusted. I will give you emails of a few successful trainees on the testimonial, whom you can contact anytime to check on their progress and inquire about my legibility.
What Happens After Making Payments?
The training takes place immediately so long as it is within the stated training period (8:00 Am- 11:00 Pm, Monday-Saturday).
How Does the Training Take Place; Will I just Pay, then Get Notes?
I can assure you that you will get a very personalized training program, that is specific to your learning pace. As a professional teacher, I understand the different types of students who need special attention.
How often are You Available Online? How Long Does It Take to Respond to My Assignment?
Being an online tutor, I am available all through between 8:00 Am- 11:00 Pm from Monday to Saturday. As well, I respond immediately for reviewing of your assignment.
How Do You Manage So Many Trainees at the Same Time?
I offer very fast yet high-quality services. Therefore, in the event that I have a large number of trainees at the same time, I respond to each individually, whereby the rest will only have to wait for only a few minutes.
Can I Learn and then Pay after the Training?
No. I am only a trainer, who imparts the skills then release you to the market. Therefore, you don't work for me but I always connect you to a job provider who will be giving you jobs before you begin your journey to getting direct clients.

How Much Can I Earn as a Beginner?

As a beginner, you will work for local clients, who will pay you from Ksh. 2000/page for copywriting writing while for article writing you are paid Ksh.0.6/word. Therefore, if you can work for at least one client a day in copywriting; that equates to Ksh. 2,000 per day. For article writing, you can write at least 3000 words, which is Ksh. 1,800. Therefore, the amount of cash you are likely to earn depends on your hard-work and skill to deliver quality work.
I am already a Writer, Can You Give Me Jobs?
Good idea! However, my jobs providers are limited, hence, I am only able to connect my self-trained writers alone. Nevertheless, I offer a cold pitching course that allows you to get international and local clients, which guarantees a consistent flow of income. The course takes only a few days; the training fee is Ksh. 3,000.
I am not Able to Pay the Full Amount at Once; Can I Pay in Installments?
Sure! I allow two installments. The first one you pay fully for one type of training, then after we are through you pay fully for the other type of training.
Can I Pay Then Learn Later?
Yes. I keep a good record of all my trainees, therefore, you can be sure to be served when you are ready. Although, I do not encourage trainees showing up any time they wish. A good learner is disciplined and consistent.
What's Your Primary Mode of Communication?
Considering that everything pertaining the training is on the online platform, I prefer use of WhatsApp/SMS/ Email. With these, it is easy to give quick notifications and fast responses anytime.
What is the Difference between CopyWriting and Article Writing?
Copywriting is the act or occupation of writing text for the purpose of advertising or other forms of marketing. The product, called copy, is written content that aims to increase brand awareness and ultimately persuade a person or group to take a particular action.

Conversely, article writing involves creation of well-researched content on a given topic concerning a specific niche. For instance, the research materials posted on websites, blogs, and newspapers among others on specified topics. 
Testimonials!
Onesmus G.W.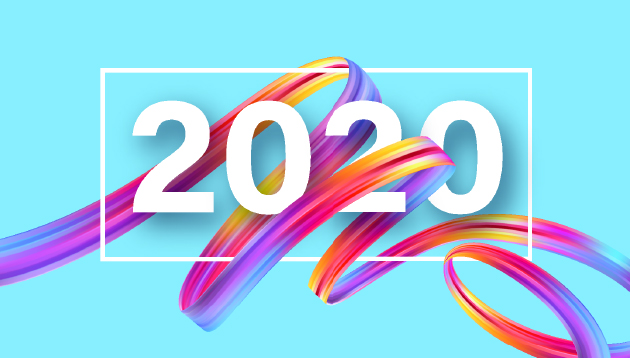 Online Writing is the Real Deal: My Journey!
 "Should I buy you airtime to make calls and chat your girlfriends, or should I save up for your school fees?" this was my dad's feedback back in 2015 when I asked for cash to buy airtime. It ran deep into the edges of the ventricles, almost tearing them into tatters. It is hard to understand  what we all go through. Life is always trying to toss us like a merry go round so hard that energy fails. However, it matters with how one decides to rise and bring changes in their world
Read more
Rachael G
2019 has Turned My Life Around
It was on 30th Nov 2018. I was lying on my bed after a long day of hard work. Things were getting out of hand by now. It was now four months since I moved out of an abusive marriage. It was a difficult decision to make, considering that I had three children with me to raise. I am a product of an Read more

Email: rachaelgitahi254@gmail.com
Evans Muriuki
I suppose my life turned out just the way I had imagined. Writing has now become a part of my life. The writing interest developed after I saw an enticing on-line jobs post on Facebook. I contacted Irene who took me through the course diligently. I am fortunate to have met Irene who mentored me as she brought me to a point of self-realization. It takes time to accept this reality! I realize that people do not have to have natural born talents to become successful writers and researchers. It is all about doing what you love. Amazingly, I am keeping up in the writing industry, I am eight months old in writing, and look forward to getting to greater heights. Big up Irene!
Julie W, a successful writer!
Email: juliakw254@gmail.com
"I chose to study from the best. When it comes to learning how to write excellent academic and article projects, Irene W. Kinuthia is that person—she's skillful, passionate, humble, teaching from personal experience, and motivated to show you the way. What she teaches you will help you improve your writing, not just during the course, but beyond." I am now a competent writer, managing other writers under me. I can't' thank her enough, for giving me an opportunity to learn. I still feel that I paid too little, compared to the achievements I have attained in a span of five months. Again, big thanks!
Benjamin .N.
Email: benjah2012@gmail.com
It is true that a few people wish to write, but many wish to have it written. At luminous writers, I fell in love with writing. A while back, a colleague asked me how I ended up in writing. I took my time to explain about my experience at luminous-writers program. During my training as a writer, I felt like I was ripping apart, the way muscles rip when we exercise, reinventing my writing practice. This was greatly credited back to Irene, an outstanding trainer in writing. She kept challenging me, time and again, while still affirming that she believed in my writing. Even before I was done with the training, I got a call awarding me a long time writing deal. My experience at luminous-writers has shaped what I do today as writer.
I would recommend the program to any aspiring writer.
Peter G., a successful Writer!
Email: liamfashionmodel@gmail.com
I still can't comprehend how learning for just two weeks transformed my life. I am a student in one of the Kenyan universities, but I was indeed broke and life was too hard on me. I saw an enticing post on Facebook on online writing jobs. I just decided to give it a shot. Amazingly, after the two weeks of training, I was already working in the industry. I am now one month old in writing, I look forward to getting more!
Wilberforce. I, a successful Writer!
Email: wilbaiirungu@gmail.com
A very Brilliant tutor, always encouraging and helpful. She indeed understands the various levels of writing and the market requirements for a competent writer. Grateful to have met the best online writing tutor, I am now working for a top company, having a long-term engagement.
Click Get Started to Start the Training!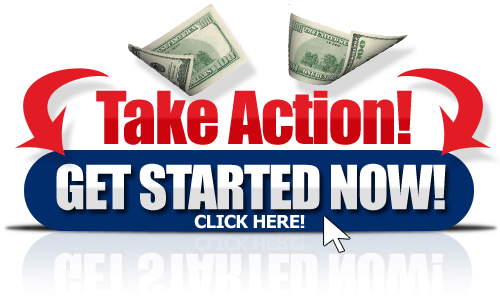 Facebook Page (Recent Posts)
This message is only visible to admins.
Problem displaying Facebook posts.
Click to show error
Error: Server configuration issue